GOOD BLACK NEWS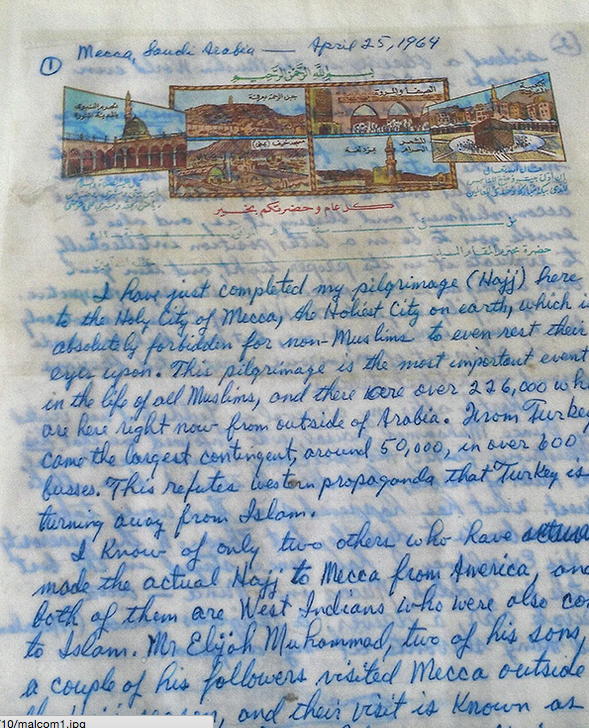 Recently discovered letter from Malcolm X (Photo via GARY ZIMET. MOMENTS IN TIME)
A recently-discovered letter reportedly handwritten by El-Hajj Malik El-Shabazz (aka Malcolm X) in 1964 describes racism at that time as an "incurable cancer" that was "plaguing" America.
Los Angeles historic manuscript and letter dealer, Moments in Time, retrieved the six-page letter, reportedly written by the civil rights activist. It went on sale Sunday for $1.25 million.
Gary Zimet, president and owner of Moments in Time, received the letter from a contact who discovered it in a storage locker in the Bronx, New York. Zimet has decided to keep the person's name anonymous.
"It's extraordinary," he told The Huffington Post. "I haven't sold it yet but I'm sure it's only a matter of time before I do."
The letter details a monumental period in the late activist's life — his 1964 pilgrimage to Mecca, the year prior to…
View original post 436 more words